About Birches
Early Learning Centre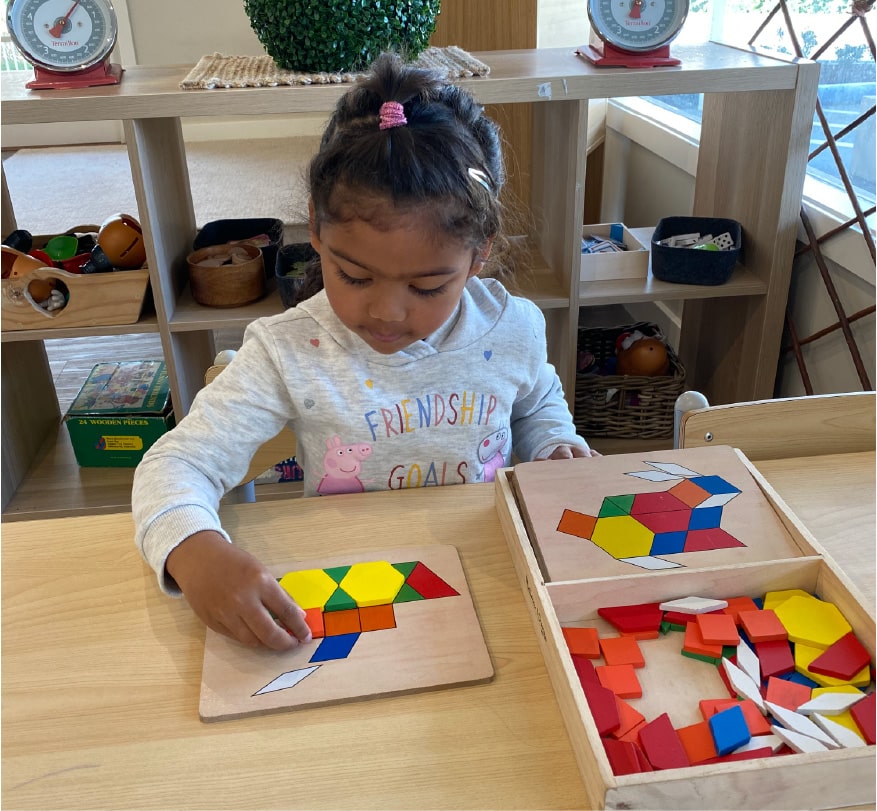 Birches ELC is a family owned and operated childcare provider. Our centre philosophy is influenced by Reggio Emilia, providing children with an environment that aids in their learning 'through play'. Children are encouraged to ask questions, explore, investigate and just be children, through positive interactions that evoke confidence in an environment that is nurturing.
Birches ELC provides both care and education within a long day care setting, catering for babies in the Nursery through to 4 year old kinders, developing their school readiness skills under the supportive wing of our early childhood teacher.
The Birches Mission
Birches ELC has a commitment to "raising the bar" in early education and the team at Birches ELC work tirelessly to deliver exceptional quality care and education for every child, every day. Our educational philosophy is under-pinned by the widely respected Reggio Emilia approach to learning which supports enquiry and play-based learning experiences in natural and responsive environments. Our learning programs are designed to be emergent in nature and, through reflective practices, are guided by the childrens' interest and needs.
Our Food
The Birches ELC kitchen is fully equipped to allow our talented cook to deliver healthy and nutritious meals every day. With all meals prepared onsite the centre is often filled with the delicious smells of home cooking such as chicken pasta bake, tuna mornay, banana and cranberry cake, and our famous muesli slice. Meals are based on a four week rotating menu, providing variety and choice. Our menu will tempt even the fussiest of eaters and our generous servings ensure full and satisfied tummies. Milk (and water) is offered with all meals to ensure growing bones are receiving their recommended intake of calcium. No junk food is served at Birches ELC and we cater for any food allergies.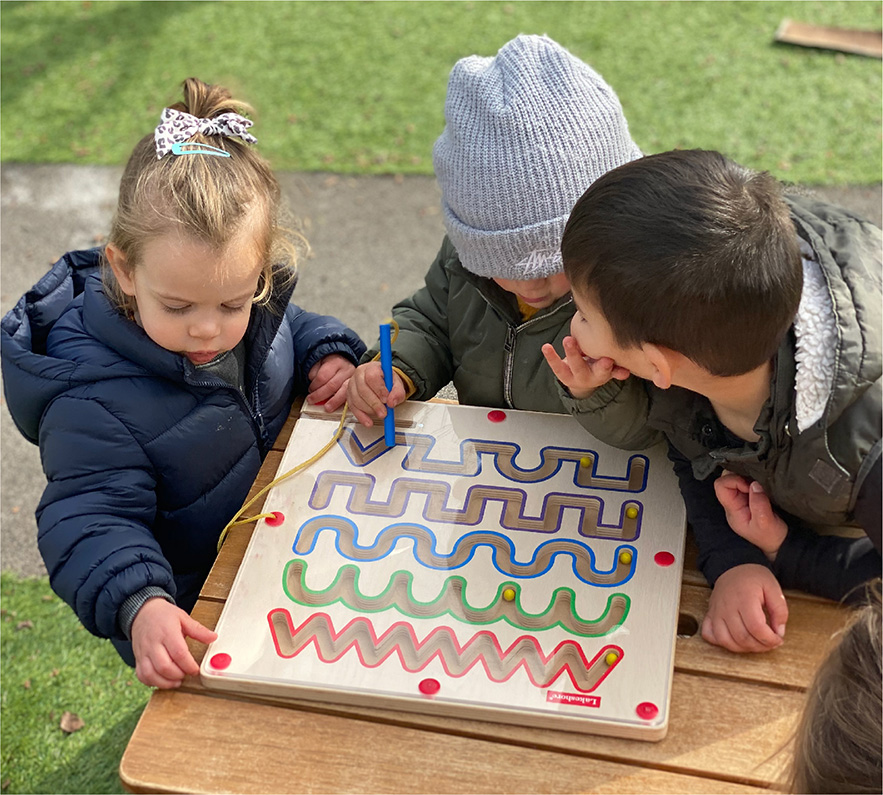 Our Philosophy
Birches ELC believes in providing a sense of belonging through the creation of a safe, warm, caring and inviting environment that fosters secure, respectful, and reciprocal relationships between children, families, and educators. We believe that it is these secure, trusting relationships that help children to build confidence and feel respected and valued.
We provide indoor and outdoor learning environments that are welcoming, challenging, vibrant and flexible while catering for the different learning capacities and styles of the children. The environment should reflect childrens' needs and interests and invite open-ended interactions, spontaneity, challenges, exploration, and discovery. Learning should be fun. The environment should provide children with enjoyment at any given time and the opportunity to use their imagination and creativity, promoting a sense of being. We believe that children thrive when families and educators work together to support learning and to form a sense of identity that with help, shape the adults that they will become. Birches ELC recognises play as fundamental for children and aims to provide a play-based platform for children to actively contribute to the construction of their own knowledge and understanding of the world they are a part of following the Reggio Emilia approach.
Our educators believe in respecting and honouring each family's values, beliefs, histories, cultures, languages, traditions, child-rearing practices and lifestyle choices. We also take pride in our heritage by acknowledging the traditional owners of our land in the curriculum.
We believe that by following our philosophy we are helping to guide children into becoming confident, creative, environmentally responsible, and active members of future society, contributing to a brighter future for all Australians.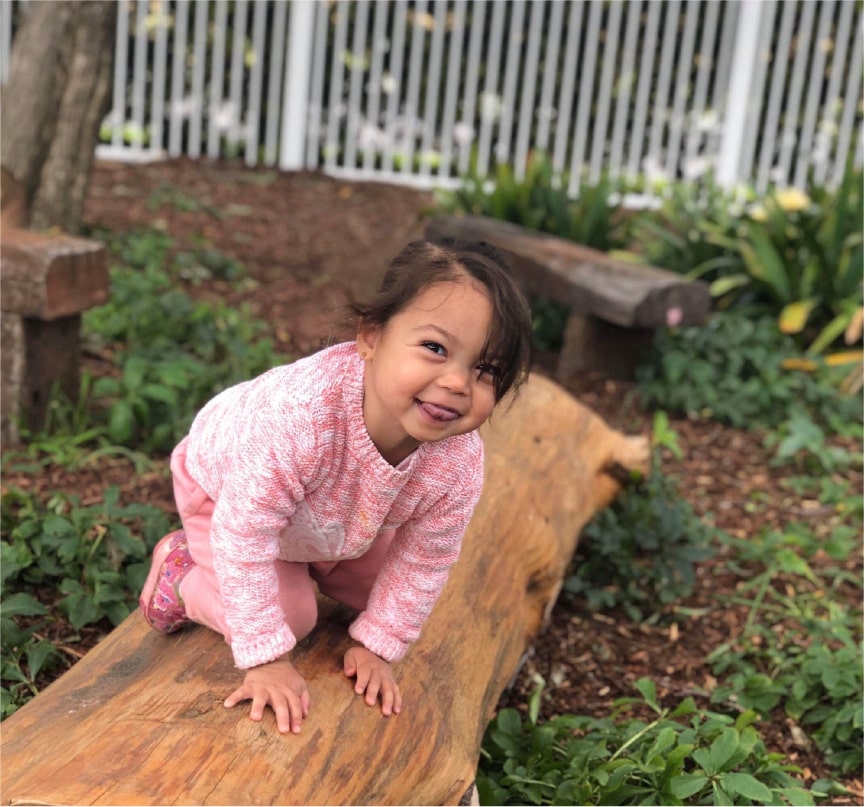 Our Communication
Birches ELC uses Story Park to provide you with daily updates with photos and text describing the days events. This platform is ideal for busy parents wanting to maintain a close watch on their child's development. We are proud to be able to offer this service at no extra charge. You can expect regular updates from our staff, and you can engage within this secure platform at your leisure.
Our Educators
At Birches ELC, our team of educators are one of our most valuable assets and we could not achieve our goals or honour our philosophy without their expertise, commitment and support. They understand the responsibility of caring, nuturing and educating every child in a safe and secure environment. They are commited to ensuring every child not only enjoys their time, but has been provided every available developmental and learning opportunity.  Our team approach ensures the individual and collective needs of the children are met in a harmonious and friendly environment. By maintaining a consistent and professional team of staff, we facilitate continuity and familiarity for the children and their families. Our permanent team of highly qualified and experienced individuals have been selected through an extensive recruitment process that requires the following as a minimum:
Working with Children Check
First Aid training certification
CPR training
Emergency Anaphylaxis Management and EpiPen administration training
Emergency Asthma Management training
Food Handling and/or Food Supervisor Certification
Child protection training
Our team participate in regular professional development, mentoring and first aid training updates to ensure they remain at the top of their profession. All team members hold (or are actively working towards) an early childhood qualification. Our educator-to-child ratios are higher than the recommended minimum ensuring exceptional quality care and supervision. Your team at Birches ELC offer minimum staff turnover and maximum fun!