About Birches Early Learning Centres
Birches Early Learning Centre (ELC) is a family-owned and operated childcare provider driven by a deep-rooted commitment to nurturing young minds
.
Influenced by the esteemed Reggio Emilia approach, we have crafted an enriching environment that celebrates children's natural inclination to learn through play
.
Our philosophy revolves around encouraging children to embrace curiosity, ask questions, explore, and investigate
.
We believe
these vital experiences empower them to develop essential skills and confidence while fostering a love for learning
.
Every child can flourish and reach their full potential within our caring and supportive atmosphere
.
At Birches ELC, we cater to children from the Nursery to 4-year-old kinders, providing exceptional care and comprehensive education
.
Our dedicated team of early childhood teachers supports each child's growth, laying a solid foundation for their future academic success
.
We take immense pride in being part of your child's journey, preparing them for the next steps in life.
Our engaging curriculum is
thoughtfully
designed to inspire creativity, critical thinking, and a genuine passion for knowledge
.
As a family-owned centre, we cherish the relationships we build with our children and their parents
.
We believe
collaboration between educators and families is crucial in fostering a child's holistic development
. Open communication and a strong sense of community form the bedrock of our approach.
At Birches ELC, we celebrate childhood wonder and embrace each child's unique qualities.
We are not
just
a childcare center; we are an extended family, dedicated to providing a safe, nurturing, and stimulating environment for your child to thrive
.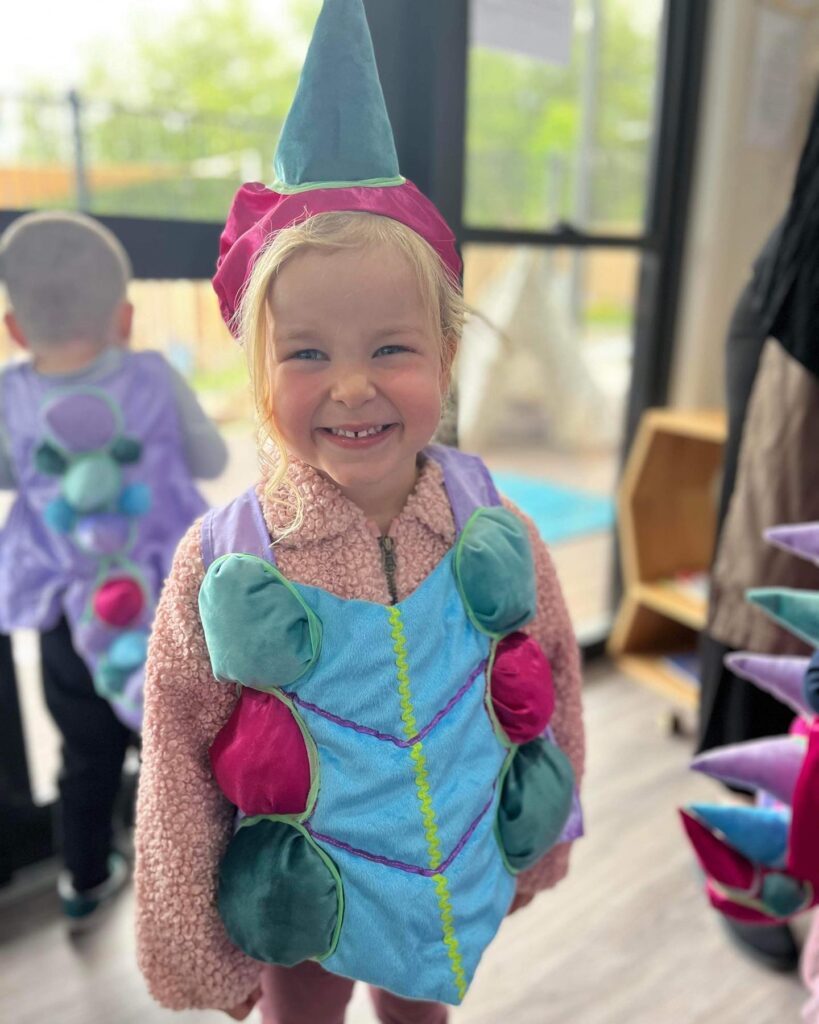 We are committed to 'Raising the bar'
At Birches, we are
 dedicated
to "raising the bar" in early education.
Our passionate team works
tirelessly
to deliver exceptional quality care and education for every child daily
.
We take immense pride in creating an excellent environment for children and our educators, recognising that they are the foundation of what makes our centres
genuinely
exceptional
.
Our learning programs are
thoughtfully
designed to be emergent, allowing us to adapt and tailor our approach to each child's unique interests and needs
. We continually evolve and refine our methods through reflective practices
, providing the most enriching and engaging learning experiences
.
At Birches ELC,
we believe
in fostering a strong sense of community and collaboration among our children, parents, and educators
.
We aim to create a supportive and inclusive atmosphere that inspires a love for learning and encourages children to reach their full potential
.
As we "raise the bar" in early education, we remain committed to delivering nothing but the best for every child in our care
.
By nurturing and empowering our educators and cherishing the children's interests, we
are dedicated
to providing an environment where growth, curiosity, and achievement flourish
.
Nutrition is of paramount importance for children's minds and everyday functions.
At Birches Early Learning Centre (ELC), we
prioritize
the well-being of our young learners, and our
fully
equipped kitchen plays a crucial role in delivering healthy and nutritious meals every day
.
Our talented cook ensures that every dish
is prepared
on-site, filling the centre with the delightful aroma of home-cooked goodness
.
Our
carefully
curated menu spans a four-week rotation, offering variety and choice to appeal to all tastes
.
From mouthwatering chicken pasta bake to comforting tuna mornay and delectable treats like banana and cranberry cake and our famous muesli slice, we strive to make mealtime a delightful experience for our children
.
We understand that children's growing bodies and minds
require
adequate nourishment.
That's why we offer milk (and water) with all meals to ensure that their developing bones receive the recommended calcium intake
.
At Birches ELC, we have a strict no-junk-food policy.
Our commitment to providing wholesome and nutritious meals ensures that our children fuel their bodies with the essential nutrients they need to thrive
.
Moreover, we
are dedicated
to catering for any food allergies, accommodating the unique dietary needs of each child
.
By offering a balanced and health-conscious menu,
we believe
in supporting children's cognitive development, concentration, and
overall
well-being
.
Proper nutrition is the cornerstone of their daily functions, enabling them to grow, learn, and explore the world with boundless energy and enthusiasm
.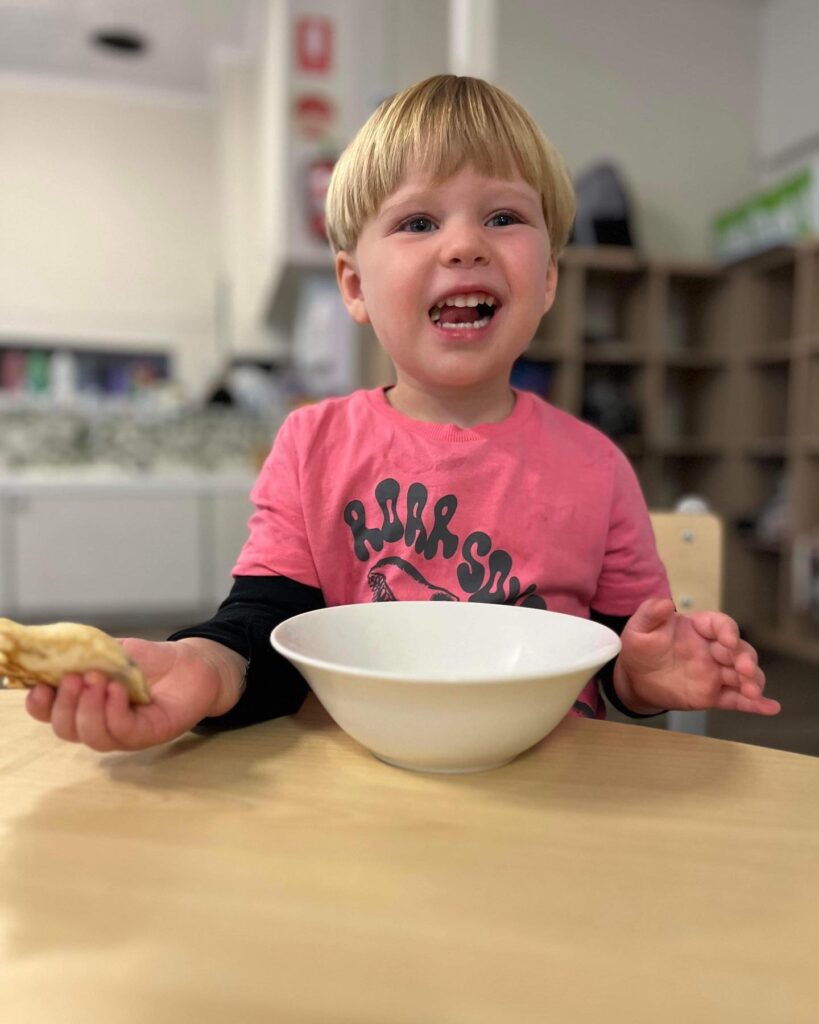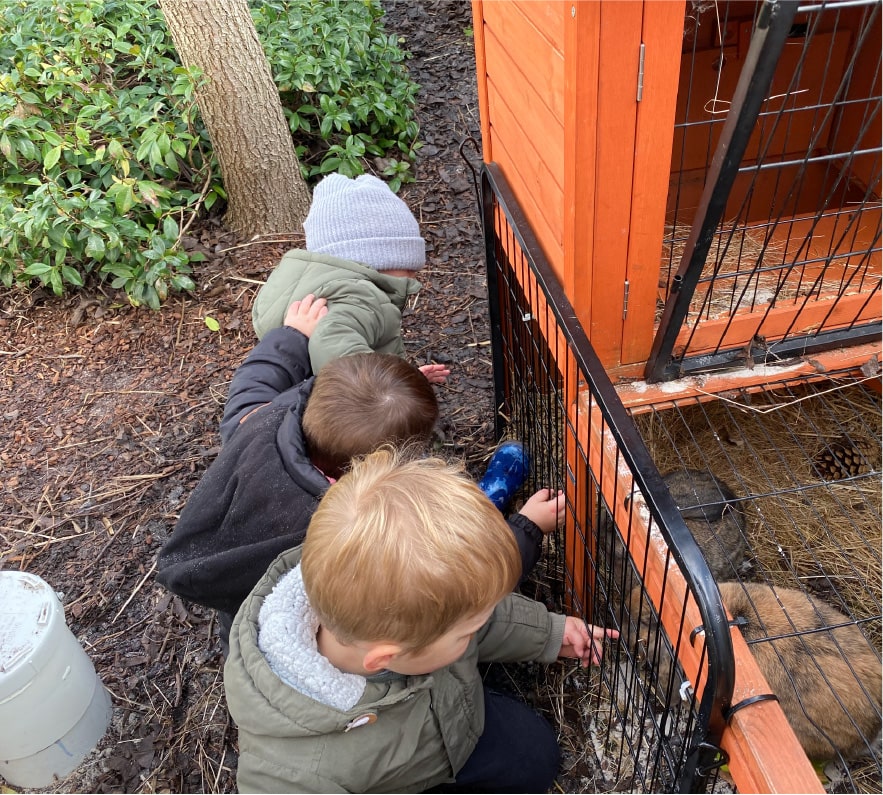 Our philosophy revolves around creating a sense of belonging within a safe, warm, and caring environment
.
We foster secure, respectful, and reciprocal relationships between children, families, and educators, as these connections are the foundation for building confidence and cultivating a deep sense of respect and value in each child
.
We take pride in offering both indoor and outdoor learning environments that are welcoming, vibrant, and flexible, catering to our children's diverse learning capacities and styles
.
Our spaces reflect their needs and interests, inviting open-ended interactions, spontaneity, challenges, exploration, and discovery
.
Above all,
we believe
that learning should be enjoyable, allowing children to use their imagination and creativity and promoting a strong sense of being
.
Respecting and honouring each family's values, beliefs, histories, cultures, languages, traditions, child-rearing practices, and lifestyle choices is at our heart
.
Our educators take great pride in acknowledging the traditional owners of our land in the curriculum, valuing our heritage and promoting cultural awareness
.
By adhering to our philosophy, we are guiding children to become confident, creative,
environmentally
responsible, and active members of future society
.
Together, we contribute to a brighter future for all Australians, instilling values shaping a generation of compassionate and engaged individuals
.
The Importance Of Communication
At Birches Early Learning Centre (ELC), we place importance on communication, ensuring that we are always keeping parents informed about their child's day
.
We understand how crucial it is for parents to have a close watch on their child's development, especially for busy families with limited time
.
To ease this essential connection, we utilise the Story Park platform, providing daily updates accompanied by photos and detailed descriptions of the day's events
.
This innovative tool allows you to stay connected with your child's experiences and milestones, creating a sense of involvement in their daily journey at our centre
.
We take great pride in offering this service at no extra charge, as
we believe
that open and regular communication between parents and our staff is fundamental to fostering a supportive and nurturing environment for each child
.
You can expect to receive frequent updates from our dedicated team, and you have the flexibility to engage within this secure platform at your convenience
.
At Birches ELC,
we believe
that by keeping parents
closely
informed and involved, we build a strong partnership that
positively
impacts a child's development and
overall
well-being
.
We value the trust you place in us as caregivers, and we
are committed
to ensuring that you feel connected, confident, and at ease with your child's experiences in our care
.
Have You Estimated Your CCS?
The Child Care Subsidy has made child care more affordable, flexible and accessible to Australian families. Use our free Child Care Subsidy Estimator Calculator to calculate how much subsidised care you could be eligible to receive.
We recognise that our team of educators is our most valuable asset
.
Their expertise, commitment, and unwavering support are essential in achieving our goals and honouring our philosophy
.
We understand their immense responsibility in caring, nurturing, and educating every child in a safe and secure environment
.
Our dedicated educators
are committed
to ensuring that every child enjoys their time at our centre and receives every available developmental and learning opportunity
.
Through a collaborative team approach, we meet the individual and collective needs of the children in a harmonious and friendly environment
.
We pride ourselves on having a consistent and professional staff team to maintain continuity and familiarity for the children and their families
.
Our permanent team consists of
highly
qualified and experienced individuals who undergo an extensive recruitment process, meeting stringent requirements such as:
Working with Children Checks
First Aid training certification
Emergency Anaphylaxis Management
EpiPen administration training
Emergency Asthma Management training
Food Handling and/or Food Supervisor Certification
Child protection training is an integral part of our team's qualifications.
We
are dedicated
to supporting our educators' professional growth through regular professional development, mentoring, and first aid training updates, ensuring they remain at the forefront of their profession
.
All our team members hold (or are
actively
working towards) an early childhood qualification, ensuring they are well equipped to provide exceptional care and education
.
At Birches ELC, we maintain higher educator-to-child ratios than the recommended
minimum
, ensuring exceptional quality care and supervision
.
Our commitment to minimizing staff turnover guarantees a stable and nurturing environment for your child, fostering meaningful connections and joyful experiences
.
Our Partners